The Sears Gazetteer contains a list of locations in the USA with the name Sears, compiled by Ray Sears over the years. Also see Sears Gazetteer – Maine.
There are a few states with just one or two locations listed. Mississippi is one of them. Who are the Mississippi Sears, and why is there a Sears Cemetery located in Gore Springs, Grenada County, Mississippi?
The town of Grenada was formed in 1836, after the federal removal of the Choctaw Native Americans with the Treaty of Dancing Rabbit Creek, 1830, 25 years before the American Civil War. It was a result of the union of two rival villages, Pittsburg and Tulahoma, tied together in matrimony with a mock Methodist wedding ceremony.



A marriage of two towns, visitgrenadams.com



Beautiful Pittsburg, The City of Tomorrow, Tullahomans Keep Out!

Grenada Lake, the top attraction, is home to the best Crappie fishing in the US. It's about a 3 1/2 hour drive to Sears Cemetery if the map location is correct, or about 70 hours if you go at it on foot. I'm still waiting on Google Maps to add horse or covered wagon as a mode of transportation.

Grenada County was formed in 1870, with Grenada named the county seat. Willis Cemetery is located in Grenada County, "on Horsepen Road, one mile from the interesection of Caderetta Rd and Horsepen Road East. Then 1/2 mile deep in the woods, a path thru woods at a dirt pile on North side of Horsepen Road.." It's not the Sears Cemetery.
---
Lansing Sears was born 1828 in New Durham, NY, and was lost on a Mississippi river steamboat, according to these notes on the Sears Family site. He is not buried in Sears Cemetery. The Mississippi River is about 3 hours away by car.
---
"With canister, load, aim low and give them hell as fast as you can!" – Colonel Cyrus Sears
Colonel Cyrus Sears (1832-1909) fought for the Union in the Battle of Iuka in Mississippi in 1862 and won the Medal of Honor for bravery, 30 years later. Sears' troops would be the only portion of the Union line that maintained their original positions during the battle. Milken's Bend has a great article on him and his battles.
His "Paper of Cyrus Sears, The Battle Of Milliken's Bend And Some Reflections Concerning the "Colored Troops," the Debt We Owe Them, and How We Paid It" was highly controversial and was banned by the Ohio Department of the Loyal Legion of the United States.

You can feel the fury and frustration in his words – it's not for the faint of heart. He self-published it and it's angry preface the year of his death.



Cyrus Sears, Image courtesy of Milliken's Bend, courtesy of Abraham Lincoln Library and Museum, Harrogate, TN.

Cyrus Sears is buried in Upper Sandusky, Ohio. Not the Sears Cemetery.

---
On the opposing side of the Civil War, Brigadier General Claudius Wistar Sears (1817-1891) was a Professor of Mathematics & Civil Engineering at the University of Mississippi from 1865-1889, and served in the Confederate Army.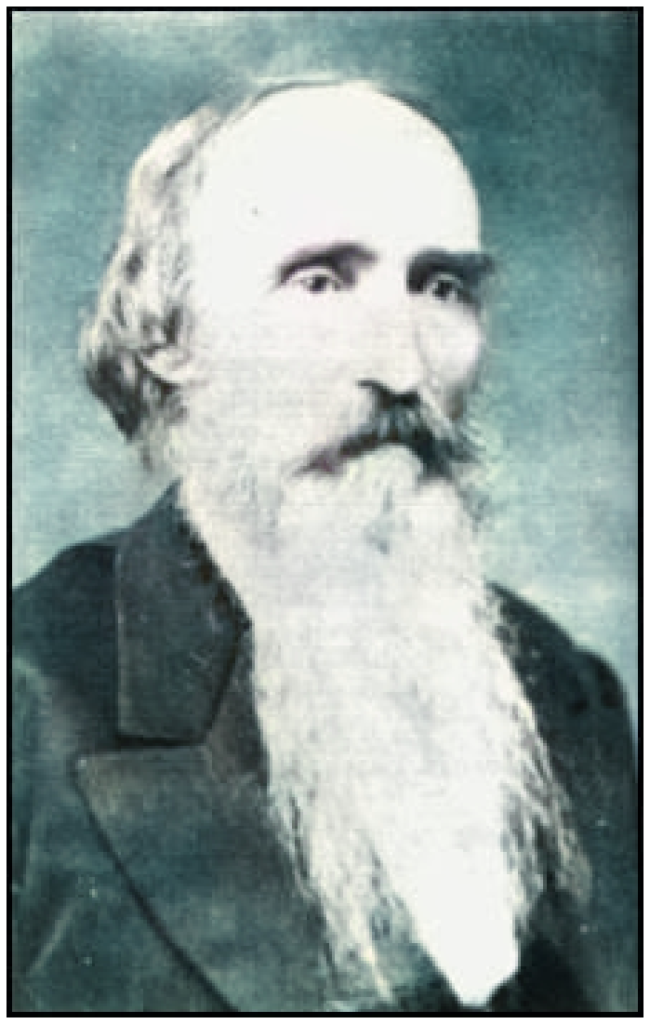 There is an email from 1998 about him in these notes on the Sears Family Site. He graduated from West Point military academy in 1837. He resigned from the U.S. Army in 1842. He taught at Holly Springs, in Marshall County, Mississippi before leaving for Louisiana. Many of his children were born in Holly Springs, Mi, which contains Hillcrest Cemetery. Hillcrest is referred to as the "Little Arlington of the South" as it contains the graves of five Confederate generals. Holly Springs was also founded in 1836. It's about 26 hours South to Grenada by foot, according to Google Maps. Probably more like 40 hours in 1836 steps. Less by horse.

General Sears died at Oxford, Mississippi, February 15, 1891 and is not buried in Sears Cemetery. His wife, Alice Gray Sears (1835-1893) is buried with him in Saint Peter's Cemetery in Oxford.

Alice Gray Sears


---
Thaddeus Patchen Sears was born in 1825 in Hoosick Falls, NY. He was one of the "Forty-niners" arriving in San Francisco in 1849. He was elected to the State Senate in 1850, and was secretary of the Mississippi Constitutional Convention (in 1868), under which the state was reorganized after the Civil War. Although he played a part in Mississippi's history, he is not buried in Sears Cemetery.
---
Where is Sears Cemetery? According to the Mississippi Tombstone Transcription Project, Sears Cemetery is located in Gore Springs, Grenada County. One of the top things to do near Gore Springs is to visit the Big Creek (Pat Harrison) Water Park in Soco, which is not actually a water park.

There's some photos of Big Creek Cemetery and Church Historical Markers at USGenWeb Archives.
Zooming into street view on Google Maps near the supposed coordinates of
the Sears Cemetery, we end up in a forested area near the city of Lumberton, Mississippi. Lumberton is named for, well, Lumber. It is in both Lamar and Pearl River counties, and part of the metro Hattiesburg area.
---
One location to add to the Sears Gazetteer is is Sears Avenue, located in Waveland, Mississippi, on the Gulf Coast. Searching up Waveland, I found the Rector, Reverend P.G. Sears, in the parish of Holly Springs, Christ Church, mentioned in the succinctly-titled Journal of the Fifty-Ninth Annual Council of the Diocese of Mississippi, Held in St. John's Church, Aberdeen, May 18th, 19th, 20th and 21st, 1886.
---
Though further research is needed to find more details on the Sears Cemetery in Mississippi, the journey there brought us a marriage of two feuding towns, a Sears lost in the Mississippi River, two Colonel's named Sears on opposing sides of the Civil War, and the divorce and resentful re-unification of a state and country by one Senator Sears.

See Also:
2019 Mississippi RV Parks & Campgrounds Recommended by the NRVOA
The Story of American Heroism: Thrilling Narratives of Personal Adventures
Dan Masters' Civil War Research Log and the 11th Ohio Battery at Battle of Iuka
Generals in Gray: Lives of the Confederate Commanders
Grenada County Historical Map, 1940
Mississippi Genealogy & History Network
Map Geeks – Old Mississippi Maps
Sears Cemetery on SearsR.com
https://github.com/jantic/DeOldify